Aktion Strahlende Augen (Sparkling Eyes). A box full of joy.
We want to bring Christmas to children and youth across Eastern Europe! All over Germany, packages are packed according to precise specifications, which are then transported by us to Eastern Europe. Every packet is hand-delivered to each child by troops of German boy scouts. At their own expense, these boy scouts travel to various Eastern European countries for a week and distribute the shoeboxes. They experience firsthand the need and conditions these children and their families live in, annd often come back home transformed and with a better understanding of joy and gratitude. /
One of them wrote: " After the deployment I was so grateful to God that he let me be born in Germany. In the course of the mission I realized that as a German I actually had nothing to complain about. And yet I catch myself doing it so often. … We worry about being well dressed and so on, while children are starving there."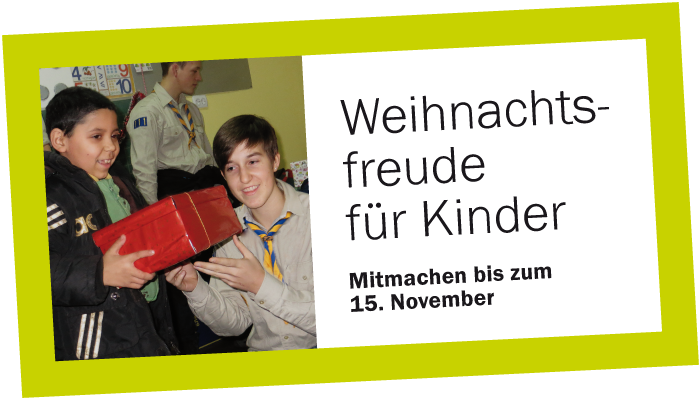 Are you in? Pack a shoebox, set up a collection point or encourage others to pack a shoebox themselves!
This campaign is jointly supported and carried out by the Royal Rangers and DHHN.
You can find more information at www.strahlende-augen.info. You can also order flyers and posters here!
Hier können Sie sich den Flyer und die Packliste selber ausdrucken: