Effective. We strive to handle and distribute all of your donations effectively.
Hence, we invested in a 40 ton truck and are no longer using smaller vans for our deliveries. All humanitarian goods are being personally delivered to the places they need to go to. Volunteers are sorting through all donations of food and clothing items that we receive. Only wearable clothing and non-perishable or non-expired food will be sent off to their destinations. Doing it this way ensures that only usable items are being delivered to their designated destinations! Food donations (from well-know companies) will be delivered to preselected aid projects in a time sensitive matter to ensure freshness. Your donations are being handled with care in our storage facility – from sorting the goods to loading them all up on ground level to delivering them safely to the designated destination.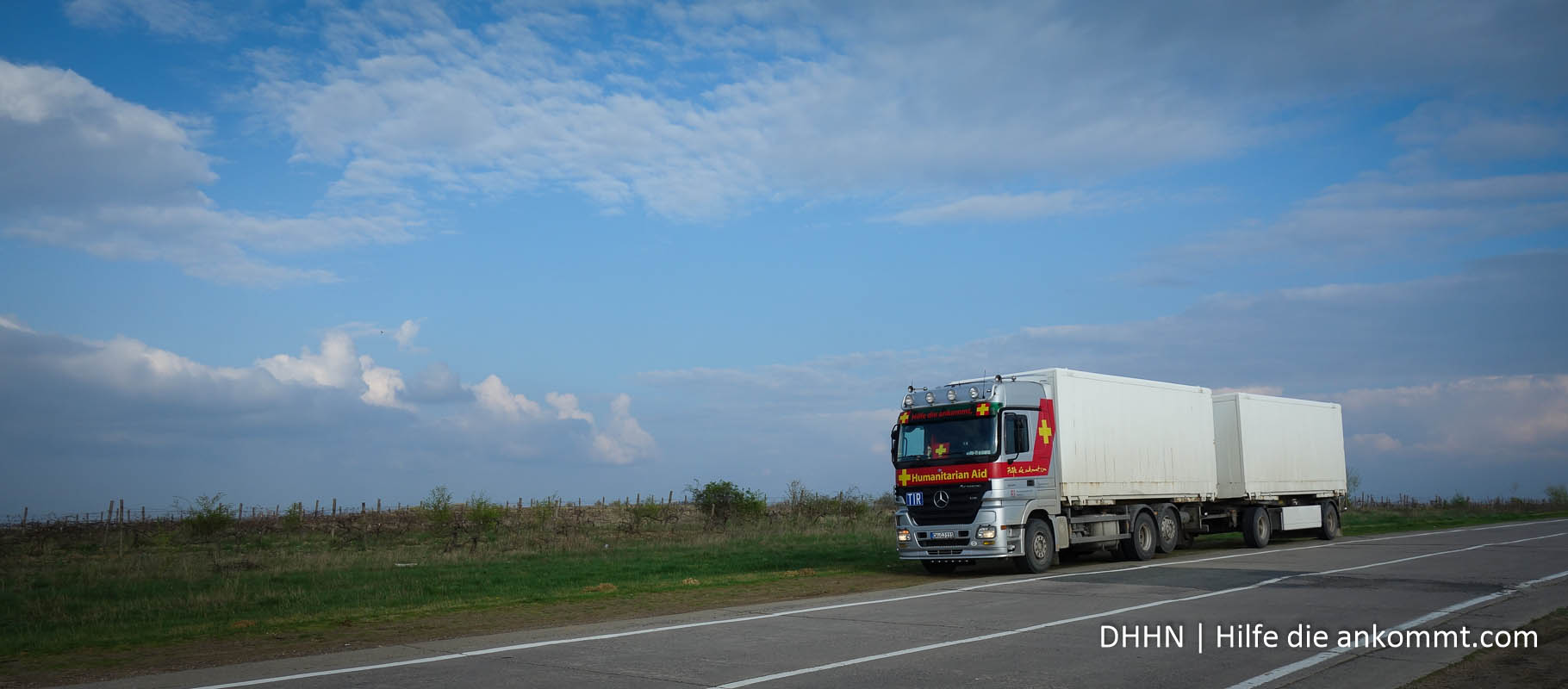 Professional. We use the donated resources in an optimal way!
We are only working with experienced drivers that we personally know. They handle the truck in a responsible manner to prevent any unnecessary damage. In return we keep repair costs as low as possible in spite of the high amount of stress applied to the truck during the long distance deliveries. We are very familiar with the harassment and any possible problems that can occur when crossing the borders to the next country – because of this we have a Carnet TIR, which by now ensures quick and safe processing times.
Our possibility to store large amounts of donated items in our storage facility has proven itself very helpful. We are flexible enough to receive huge amounts of items without having the need to instantly distribute them.

Efficient. Your donation is not being swallowed by the administration
No high salaries – we appreciate our volunteers. Julian Kirschner is the only one employed and receiving a salary that is coming together through donations from friends and families. Volunteers are taking care of the accounting department at DHHN.